When you start to think about blogging, you want to know how to create a blog website? I did years ago! I have been searching, and I couldn't build a website. Everything I tried to do has been difficult because I didn't understand how to create a website and blog.
You know, the easiest way for me was to stop investigating and leading my normal life. But it wasn't satisfying, so I started doing my research again, and I continued to do it in this manner for years, couldn't find a way to build my website. I had no clue how I should begin, trying Wix and WordPress, but it didn't work for me.
Finally, I came across Google, Blogger.com, read an article about this, and tried it again. But I had no help, no mentor, showing me how it worked, so I stopped again. Does it sound familiar to you?
Many people try to set up an online business, but the first problems coming on their path grow to huge hindering blocks, and they stop. If I tell you that it isn't so difficult, would you believe me?
On the Fiverr platform, many people earn their money to build a beautiful website for little money. You have to pay for hosting and maintenance. My experience showed me that there were many additional costs included.
The best you can do is choosing a platform where you can have everything for a reasonable price. However, you can do it yourself, building your website, creating an affiliate blogging business. It is up to you! 🙂 It is possible!
What Do You Need to Create a Blog Website?
First of all, a website builder with templates from where you can choose your theme. You need to buy a domain and a hosting platform. Go Daddy and Namecheap are excellent addresses where you can buy a domain, and they do web hosting too, for little money. I have chosen Namecheap years ago and Host Gator for hosting, but I already have mentioned that I couldn't find out how to connect my domain to WordPress and create my website.
I have to say the best that has happened to me is that I came across Wealthy Affiliate, where I could build my website within some minutes using their website builder. This unique tool does it all for you. And the best thing is the first website is free when you start joining them. I will show you a screenshot.
They use siterubix for your website, but the best is to have an own domain.
It would help if you could see a domain nowadays like a real estate property. I know that is quite a difficult view of a website, certainly for the generation who hasn't grown up with the digital world. Younger people can get in contact with all the technical things already when they are small children what makes them real experts on this topic. However, everything we can learn.
If you have a great domain name, there are people out there paying you a lot of money to purchase the name.
It is like buying a house and selling it again. That is a business idea of its own, I guess! 😉
This real estate needs insurance like every house, like hosting, backups. Wealthy Affiliate is hosting and protecting your website. That is an exception you will not easily find throughout the internet.  They have a service, site support, real experts who help you with all queries you experience with your website. The great thing is you can start joining them for free.
However, you can find out everything by yourself! I wasn't that clever!;)
How to Blog on Your Website?
Blogging is actually not very difficult! When you find your niche, maybe your hobby, you will find many interesting sources to blog about.
I have a health and wellness site, and my favorite is natural healing. Now I have researched a lot about healing, my own experiences, and being a trained nurse makes it easy to blog about different health topics.
The beginning is most times the difficult part, as usual with everything you start with. We are not used to writing, but you will see that it flows by itself if you do it regularly.
I also have a lifestyle blog where I write posts mainly about sustainable items, like clothing, furniture, house interior, etc.  Saving the planet is essential for me.
Because I am not an English native, I use Grammarly to correct my text. It works really, very well for me. However, I need to check Grammarly; otherwise, it corrects my text by creating a lot of nonsense. It is still a tool, nothing more.
If you start blogging, you can initially write up to 1000 words, but you can write even about 2500 and more words with practice. I wouldn't say I like to write too much because most people don't like long stories, giving me the reason I mainly write articles between 1000 and 2000 words long. You could also write short articles about 500 to 800 words; the best is variety. Google likes that.
The text should be of high quality and not be copied from the internet. Some people copy the content from a certain authority website, but that is not a good idea. Google will punish you for that.
Do research, and write points down on a paper, and then give your blog a frame, writing your content. This helps very much! With practice, you will be faster and better at writing high-quality content, I tell you!
It is enjoyable to blog about something you love. The most important is that you have in your mind that you want to help people by providing answers to their questions. I love to help people; my profession is to help, but also my heart is focused on helping.
When Will Google and Other Search Engines Find Me?
I tell you, this takes time!
Your website is indexed very quickly, but your posts take a longer time to get noticed by the search engines. It would help if you have a good keyword research tool like, for example, Jaaxy, and write your blog to use a certain keyword helping people finding your blog and your website.
The search engines need to trust you; by this, you have to write lots of quality content to rank on the search engines' first page. For this to happen, you need SEO( search engine optimization), a tool you can upload on your website. If your SEO score is high, between 75 and 100 %, you have good chances to rank high.
But first of all, the search engines want to see high-quality content, and before you are ranked on the first page( competition is high, depending on the niche), you need to write lots of posts. That takes up to about six months before you see a critical movement.
A website needs to receive mostly organic traffic, which means visitors coming from search to your website. You create this by writing content three to six posts a week for months or promoting your blog posts on social media. I am not fond of social media, but Pinterest, Twitter, and Instagram are not bad.
It is much dedicating work you have to do before you see results. This is why I think everyone who is creating an affiliate business should register for affiliate marketplaces, not before the six months mark. Under six months is too early. Some marketers already earn money after 3 to 6 months, but that depends on the niche.
Joining Amazon means you need to sell three products within the first three months; otherwise, they will stop your contract. But you can rejoin them again.
With Google Adsense, you will find the same issue, first build your website with lots of quality content, then join affiliate marketplaces. You have plenty of time! Better do it the right way!
Some marketers pay for organic traffic, another possibility, but of course, that is quite pricy.
When is The Best Time to Join an Affiliate Program?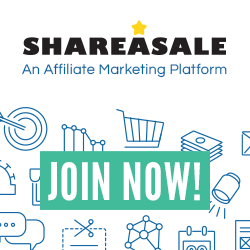 I already mentioned it, not before six months. If you could focus on your writing and helping people instead of earning money, you do an excellent job. When traffic is going to grow, you could start to include affiliate products to promote.
Doing it relaxed and taking your time helps you find the best programs for your niche. Don't haste! Take your time, have patience, and it will work out great. After some months, you have your visitors coming, and you will earn money.
Take your time to determine which products you want to promote,  growing your business, and organic traffic. You will find out what niches suit you, where you want to invest your time. Don't join an affiliate marketplace before you have reached the six months of writing quality content. You might regret it.
It is too early if you haven't deepened your knowledge. You don't want to suffer burnout syndrome, and it shall be fun, not a burden. To keep it that way, I pursue take your time!
If you join Wealthy Affiliate, you will receive lots of help; that is an easier way than finding out by yourself. However, you can also do it all by yourself. I wasn't so clever!
Final Thought
Creating a blogging website is a real business adventure where you will create an online business that earns you money in the long haul. There is a lot of research to be done, so take your time, make a business plan, write it down, and plan your steps. A blogging website takes up to six months to finally receive traffic, with a growing number of visitors reading your posts.
Quality content written regularly is the key to be successful as a blogger. Search engines will trust you and finally rank your posts on their first page so that visitors will find you. Now is the time you could include affiliate links of products that fit your niche and posts. It will be the starting point of earning money!
Take your time, don't haste! Please let me know what your experiences are with blogging and affiliate marketing.
I would love to hear from you! If you have a question, don't hesitate, please ask me!
To Your Success,
Sylvie
Please follow and like us: